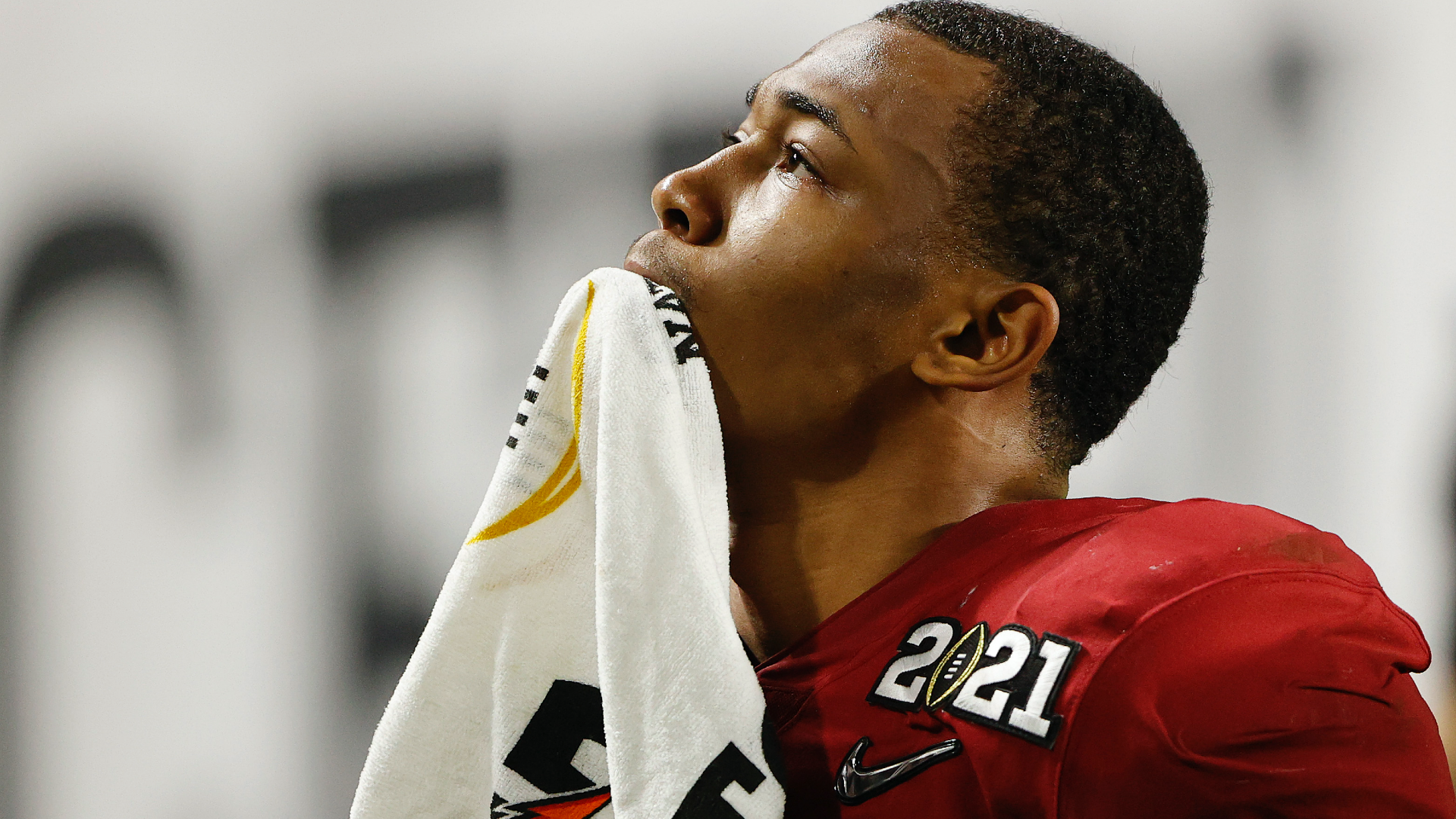 💬

Sporting News RSS . | Tuesday, Jan 12, 2021 02:10 pm
DeVonta Smith injury update: Dislocated finger cuts short Alabama star's historic performance
Alabama wide receiver DeVonta Smith did not return to Monday's College Football Playoff championship game after sustaining a hand injury in the third quarter.
The 2020 Heisman Trophy winner appeared to jam his fingers during a collision that occurred as he tried to haul in a pass over the middle. He spent more than 15 minutes in the medical tent before heading to the locker room with a towel over his hand. He later returned to the sideline with his hand bandaged.
Alabama coach Nick Saban said after the game Smith suffered a dislocated finger.
Before leaving, Smith put together a legendary stat line against Ohio State before exiting, securing 12 catches for 215 yards and three touchdowns. His efforts, though limited to one half, helped Alabama cruise to a 52-24 victory.
Show more