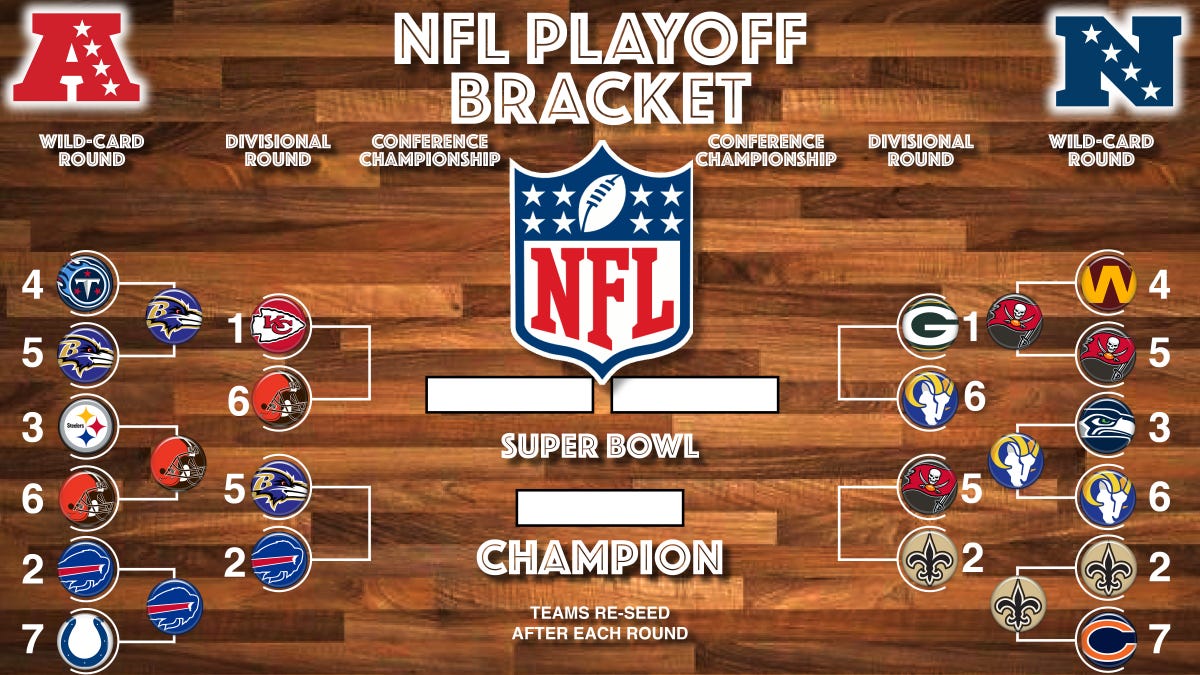 💬

Deadspin . | Tuesday, Jan 12, 2021 03:00 pm
Lo! The NFL divisional playoff round draws hither
This crazy, six-game slate on Wild Card Weekend lived up to the hype, delivering history and upsets and exciting games, wire to wire. We now have a Divisional Round in the NFL Playoffs that includes the Buffalo Bills and the Cleveland Browns. Crazy, right?
There will be four games this coming weekend, with the first seed from each conference making their playoff appearances. Let's look at these matchups in detail.
The first game of the weekend will see the sixth-seeded Los Angeles Rams, coming off their upset victory against the (my) Seattle Seahawks in Seattle. It was the first playoff game the Pete Carroll-led Seahawks have lost at home. The Rams proved that their defense is their calling card, generating constant pressure and turnovers in their dominant game. While the game ended 30-20, it was far more lopsided than the score appears. Russell Wilson was limited to only 174 passing yards. Jalen Ramsey is playing corner at an elite level, and if he can limit Davante Adams, there aren't many other options in the Packers passing attack. The Rams have the type of team that Packers fans should be incredibly nervous about.
What a fun battle this will be. The Bills are high-flying, playing opportunistic defense and lights out offense with ascendant superstar Josh Allen at quarterback and stud Stefon Diggs at wide receiver. They played with fire last weekend, however. The Colts kept it close with a good run game, and lost by only 3. The Bills are a great story, but the Ravens defense held Ryan Tannehill to only 165 yards, 1 TD, and 1 INT. They also ran for 236 total yards against them. If the Ravens show up and plays their game, I think they beat the Bills in this one.
Show more