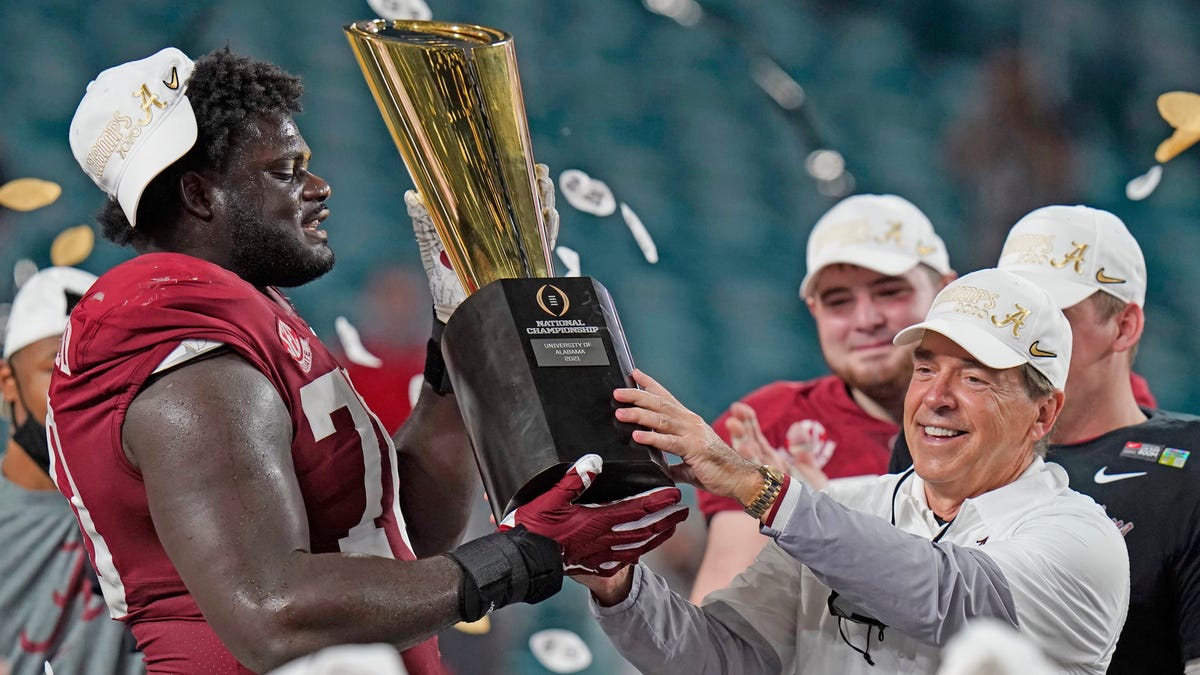 💬

Deadspin . | Tuesday, Jan 12, 2021 01:56 pm
Alabama provides yet another COVID-era chalk title
With the added obstacle of a pandemic, you'd think we would be ripe for surprises. The greater protocols, disrupted or interrupted preparation schedules, the increased pressure based on not really being able to do anything else (not to mention the mental strain), the shortened seasons increasing the odds of random losses at the very wrong time.
And yet, it's all been chalk so far.The Lakers, the Lightning, the Dodgers, and now Alabama. The Chiefs look primed to add a second straight Super Bowl. All of them were the top picks, had the most talent, and even with different systems in place that seemingly would have made them ripe to be tripped up, they mostly strolled to their titles. Fuck, even Roman Reigns regained the Universal Championship.
The Lakers and Lightning had to navigate a four-month break, and basically starting over again, while playing away from home for nearly three months. Especially in hockey, where any team can be struck down by luck and randomness, it's impressive to come through. The Dodgers saw a 60-game season where anyone can get hot enough to make a division a discussion, and then a three-game playoff series on top of the five-game Division Series that has thrown up weird results all the time. Didn't matter.
College football saw its season shortened, which lessened the chance of goofiness, but still it was a different season for all. And yet the best program stands tall again, without ever really being challenged in the slightest. Based on this theme, the Chiefs should plan the parade now.
Show more